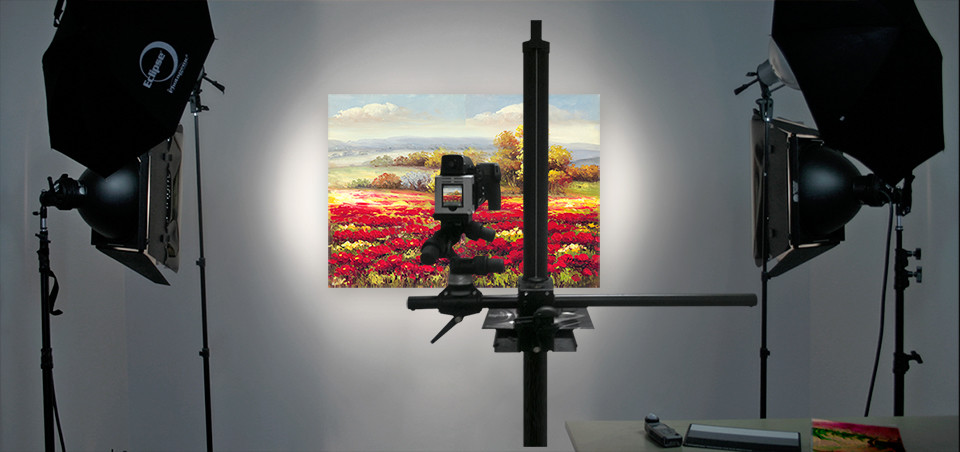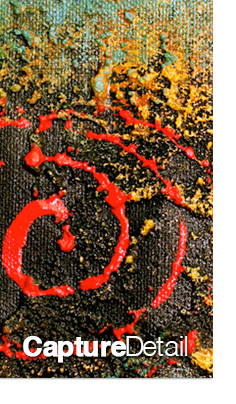 HQ Digital Capture
The first step in the process of fine art reproduction is to evaluate the original for the best possible method of digital image capture.
The most direct method is scanning however; if the original artwork is large format, it may not be possible to scan therefore, a digital capture is required. Many artists digitize their work before selling it. Doing this allows you the option to produce a Giclée at a later date and also gives you a file that can be used for your on-line gallery or catalog. Camera Capture: The original artwork is photographed by a skilled professional, utilizing advanced photography equipment, in a light controlled environment which allows us to capture the subtle colors and minute details of brushstrokes and surface textures in order to create stunning reproductions. In order to begin the process, you have the option of supplying us with a digital file, the original work or a transparency of the original piece. Client supplied, high-resolution, digital files of the work (preferably a true-size version) provides the quickest turnaround time from order to fulfillment. The final step in preparing your file to print involves implementing our proprietary color management system where we adjust the image to optimize its color palette and range in order to create a reproduction that truly captures the essence and beauty of the original work.
---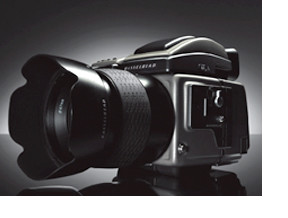 Why are we using this system?
It is the BEST in terms of functionality, color fidelity, color detail /resolution, and accuracy, rendering perfect detail with no artifact or distortion. Accuracy and tonality of any image is what's important,you're not going to get this with file size.
• Hasselblad H System Camera 
• Tethered Shooting For Instant Image Preview 
• Photo re-touching  
• Preparation of file for Web / Catalog / Advertising 
• File Delivery on a DVD / FTP / ONLINE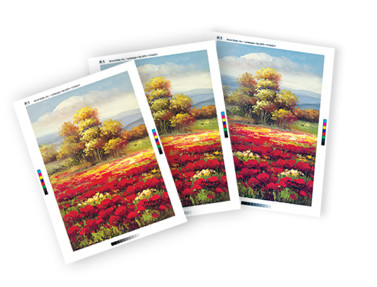 Service Include:
• High Quality Digital Capture
• 3 Color Proofs
• CD with Master file and small file for social media.